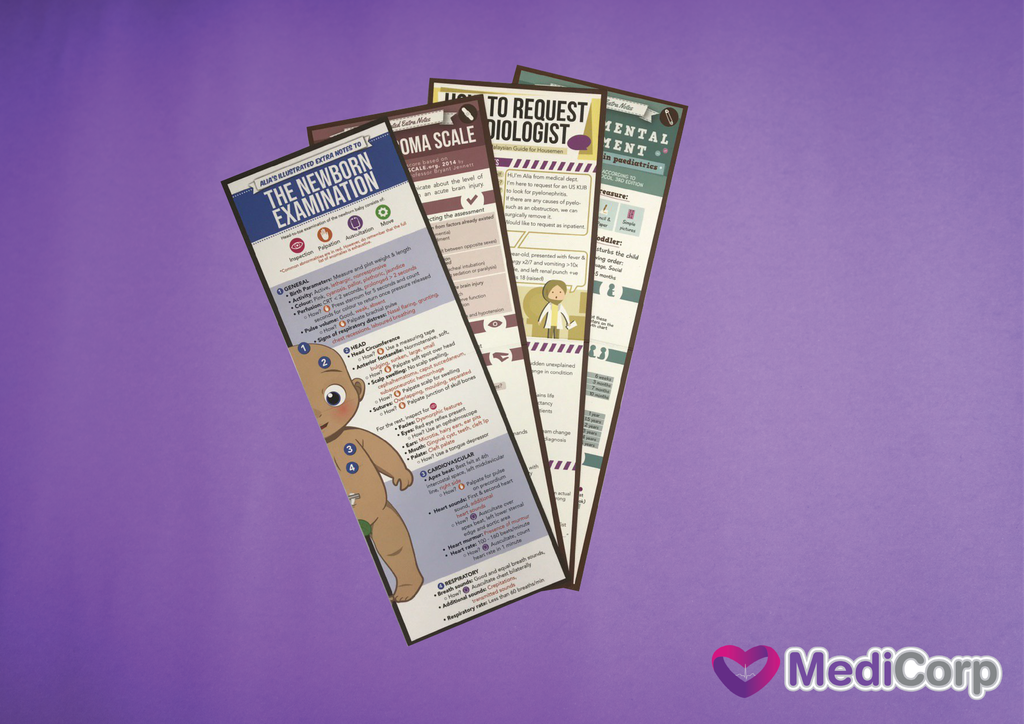 Foldable to fit into your whitecoat pocket.
Whip out when you need it!

Size 105mm width x 297mm length (half A4)
RM 4 each.
RM 15 when purchased as a set.

Each set consists of
(i) Assessment of the Paediatric Developmental Milestones
(ii) Glasgow Coma Scale Assessment
(iii) Requesting from a Radiologist
(iv) The Newborn Examination
Delivery
DHL eCommerce is our preferred courier service.
Our postage days are on every Tuesday and Thursday. Only order completed by 5pm before the postage day will be included.

You will receive a SMS notification on your mobile phone once the parcel is processed by the courier service provider.