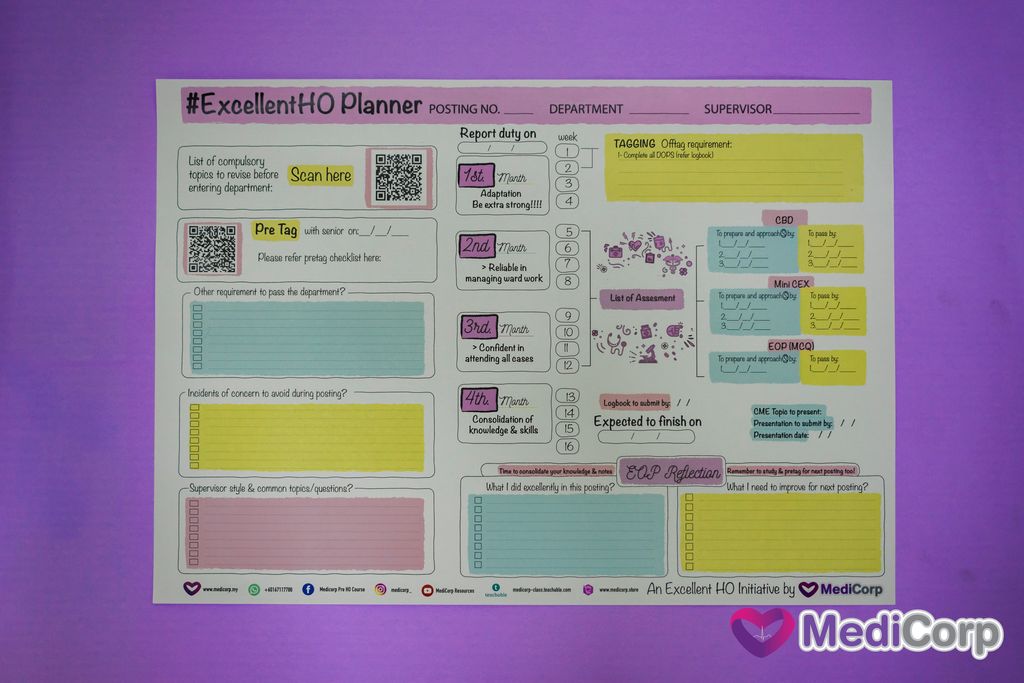 Smart planner to help you plan your posting & avoid unnecessary extension.
With QR code to all compulsory topics & procedures for all 5 major posting.
1pc for RM10
6pcs for RM36 (save RM 24)
Delivery
DHL eCommerce is our preferred courier service.
Our postage days are on every Tuesday and Thursday. Only order completed by 5pm before the postage day will be included.

You will receive a SMS notification on your mobile phone once the parcel is processed by the courier service provider.