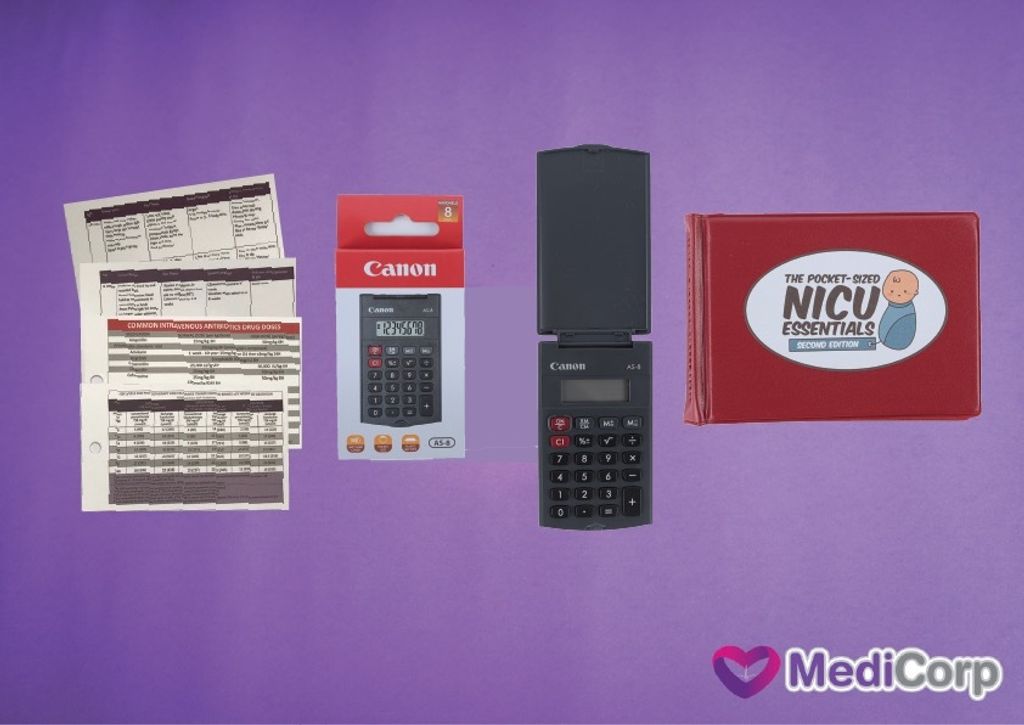 Paediatric #ExcellentHO Set
Everything you need for Paediatric posting!
Include;
-1 pocket sized NICU essentials 2nd edition (RM 35)
-1 high quality, flip Canon calculator (RM 13)
-1 set of Paediatric HO lanyard notes (NNJ chart, common antibiotics & developmental milestones), ring included (RM 15)
Delivery
DHL eCommerce is our preferred courier service.
Our postage days are on every Tuesday and Thursday. Only order completed by 5pm before the postage day will be included.

You will receive a SMS notification on your mobile phone once the parcel is processed by the courier service provider.